Heavy Chef Event: AI For Startups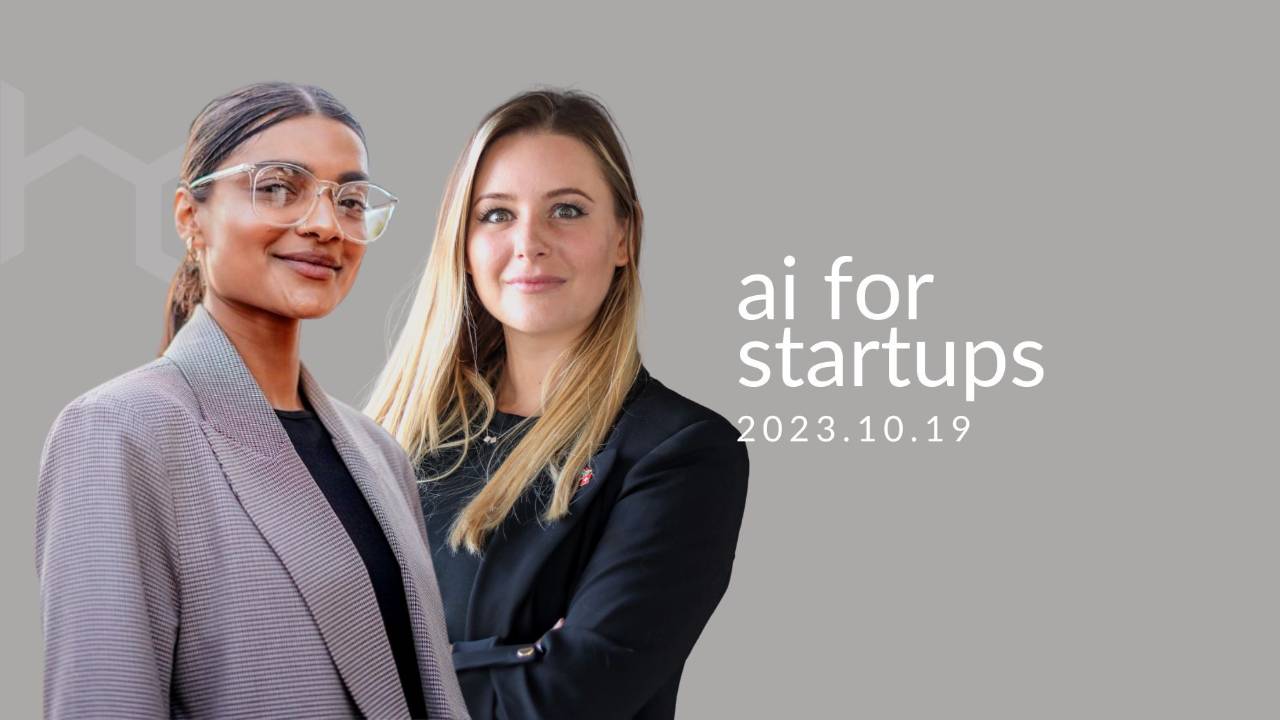 Speakers:
Devon Krantz, Co-Founder Linum Labs
Serisha Barrat, Founder and CEO Lawyered Up
MC: Fred Roed, CEO, Heavy Chef
Thursday. October 19. 6pm-7:30pm. Workshop17 Watershed, CPT. Live On Stage.
Artificial Intelligence is the hottest subject in tech right now. Is it the 'next big thing' or 'the end of the world'? We've invited two incendiary voices in the world of Web3 to discuss AI and its use cases. How can small businesses use AI to systematise and scale their operations? Devon Krantz is a world-renowned speaker and entrepreneur, blockchain developer and polymath. Serisha Barrat is a celebrated new voice in the tech ecosystem. We will lift the lid on a brave new world, and open your eyes to the possibilities ahead.


Event Details:
Thursday, 19 October 2023, 6:00pm-7:30pm.
Start Time: 6:00pm South Africa Time / Central Africa Time.
Venue: Workshop17 17 Dock Road, V&A Waterfront, 8001, Cape Town, South Africa.
Partners:
Heavy Chef events are brought to you by Xero, Payfast and Workshop17.
Support is provided by Quicket, Sir Fruit, Goodleaf and Backsberg and Creed Living.
Heavy Chef is proud partners with xneelo, Whipping the Cat and Global Citizen.
Booking Details:
Speakers:
Devon Krantz is an influential advocate for Web3, with a career spanning back to early 2016. She has worked closely with blockchain firms, developing decentralized technology and fostering grassroots communities to support the growth of Web3. Previously the CEO of Linum Labs, a Swiss-based blockchain software development studio, Devon oversaw the creation of blockchain projects for esteemed clients, including Web3 companies, luxury fashion brands, music industry players, and major league sports teams. Currently serving as Chairman of the board at Linum Labs and CEO of Web3 Sanctuary, her new venture focuses on Web3 developer education. Web3 Sanctuary aims to bridge the gap between Web2 and Web3 developers, addressing the scarcity of blockchain skills. Devon has a strong commitment to ecosystem development and community aggregation, demonstrated through her organization of EthCapeTown in 2019, which featured renowned figures like Vitalik Buterin, and her partnership with Future Females, providing blockchain masterclasses.
Serisha Barrat, a driven and socially conscious tech entrepreneur, has made a significant impact in the African tech industry. At just 29 years old, she has established herself as an influential figure in the field. Serisha's passion for making a positive social and economic impact in Africa has led her to expand her reach into Kenya and Botswana in 2023. She has been recognized as one of the top 100 influential entrepreneurs in Africa and has been involved in mentorship programs, guiding startups on the continent. Through her venture Lawyered Up, she is revolutionizing the legal tech industry in Africa by providing easy access to legal advisory services and support for African SMEs and startups. Serisha aims to promote economic growth, social collaboration, and job creation opportunities for lawyers across regions and industries. She is also a proponent of diversity in tech and is encouraged by the progress being made. Lawyered Up utilizes AI technology to streamline the legal process and make it accessible to all, regardless of location or financial status.