Heavy Chef Event: LinkedIn For Startups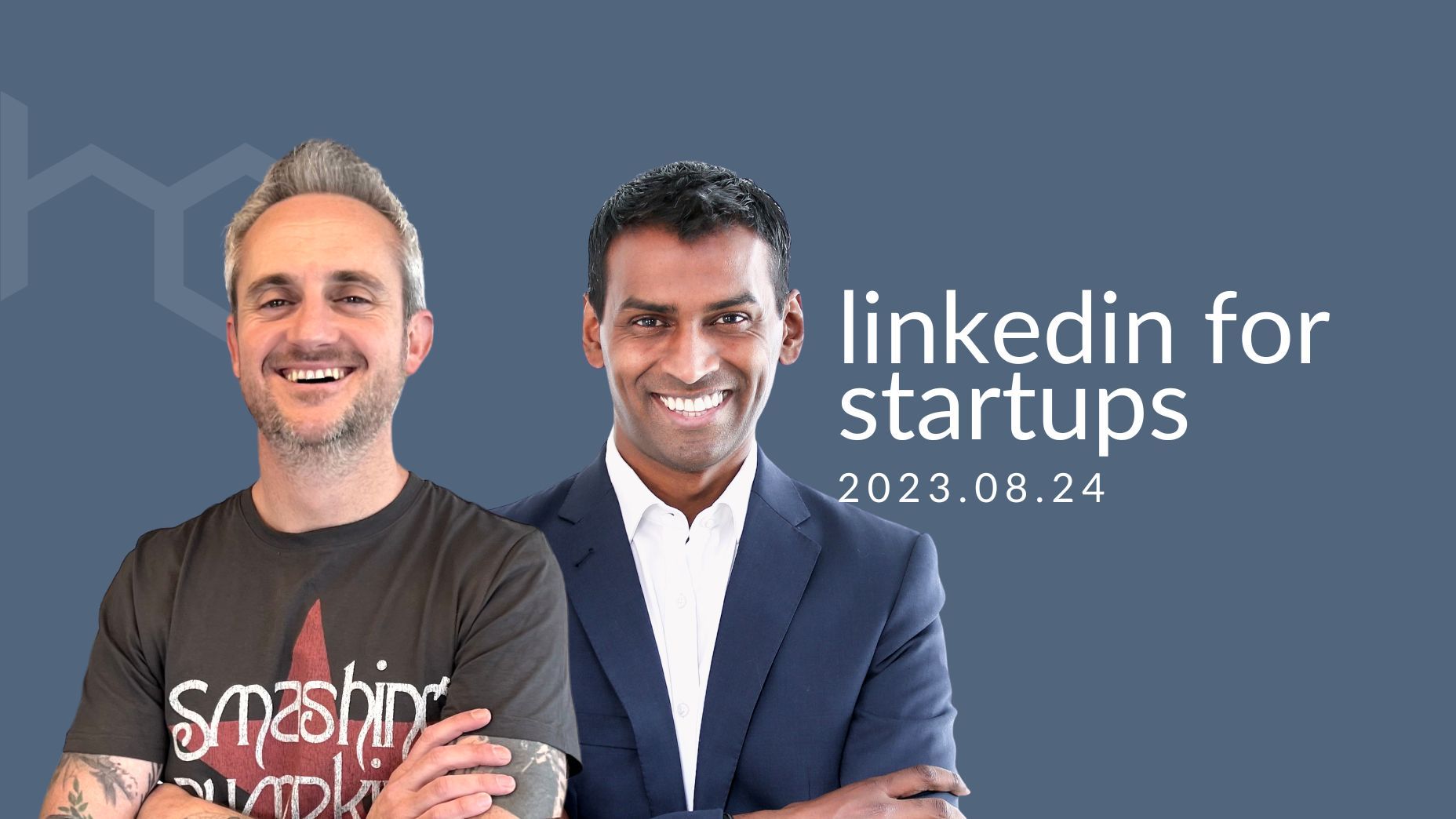 Speakers
Lee Naik, CEO, TransUnion

Don Packett

, COO, YOUKNOW Digital
Fred Roed, CEO, Heavy Chef (MC)
August 24. 6pm-7:30pm. Workshop17 Watershed, CPT. Live On Stage.
LinkedIn is the OG of social platforms. Started by Reid Hoffman, one of the founding members of PayPal, it's grown to be the biggest business-focused social media platform in the world. So, the question is: are you using it at its full potential? Heavy Chef has invited two LinkedIn power-users, renowned comedian and consultant Don Packett and TransUnion CEO Lee Naik to share their dark secrets. How to generate leads. How to build your team. How to build your personal brand. How to grow your startup's reputation. All will be revealed on August 24th 2023 at 6pm at Workshop17, Watershed in Cape Town. Join us for great wine, drinks, people and conversations.


Event Details:
Thursday, 24 August 2023, 6:00pm-7:30pm.
Start Time: 6:00pm South Africa Time / Central Africa Time.
Venue: Workshop17 17 Dock Road, V&A Waterfront, 8001, Cape Town, South Africa.
Partners:
Heavy Chef events are brought to you by Xero, Payfast and Workshop17.
Support is provided by Quicket, Sir Fruit, Goodleaf and Backsberg and Creed Living.
Heavy Chef is proud partners with xneelo, Whipping the Cat and Global Citizen.
Booking Details:
Speakers:

Lee Naik
Lee Naik is the CEO of TransUnion Africa and recognized as one of South Africa's leading digital and technology transformation experts. Lee leads a portfolio of TransUnion's businesses across the continent that uses information and insight services to help consumers make more informed decisions and help businesses uncover economic opportunities and deliver great consumer experiences.
In his previous role, Lee spent almost two decades at Accenture where he served as the managing director of Accenture Digital, which helped organizations transform their businesses to remain competitive in an increasingly digital world. Prior to that, Lee was the managing director of Accenture's Technology Strategy business.
Lee is passionate about Africa and about solving problems that matter on the continent. Lee is highly recognised for the work he does, which includes his recognition as a global Top Voice on the LinkedIn platform, his award-winning Elewa newsletter and, as one of the top Inclusive Leaders in Africa through the Gender Mainstream Awards.
Don Packett

Starting out in the field of design, Don's yearning for personal growth has led him down a path to be a self-proclaimed grower of people, a data-nut, a raconteur, a strategist, a lover of sales, a coach, a professional speaker, an author and standup comedian.
He eats, sleeps and breathes leadership, technology and business growth. From working with some of the world's top leaders for the past 2 decades, his goal is to continue to understand, create, and drive narrative, process, and structure for individuals and organisations alike, in order to achieve true business success through technology.
In the office, the goal is simply to achieve growth not only for the business, but for the individuals in the team as well, and by doing so growth will happen for YOUKNOW's customers and their customers too. Focusing on technology in the Customer Experience and Marketing arenas, the primary objective of YOUKNOW is to ensure organisations have their customer data at their fingertips, in real-time, to enable them to make educated business decisions for growth.